LA TourDeFITTers:
It's been a few weeks since we've offered free tickets to an advanced movie screening, but we're coming back big with this two-night sneak peek of one of the hottest upcoming action flicks in Hollywood.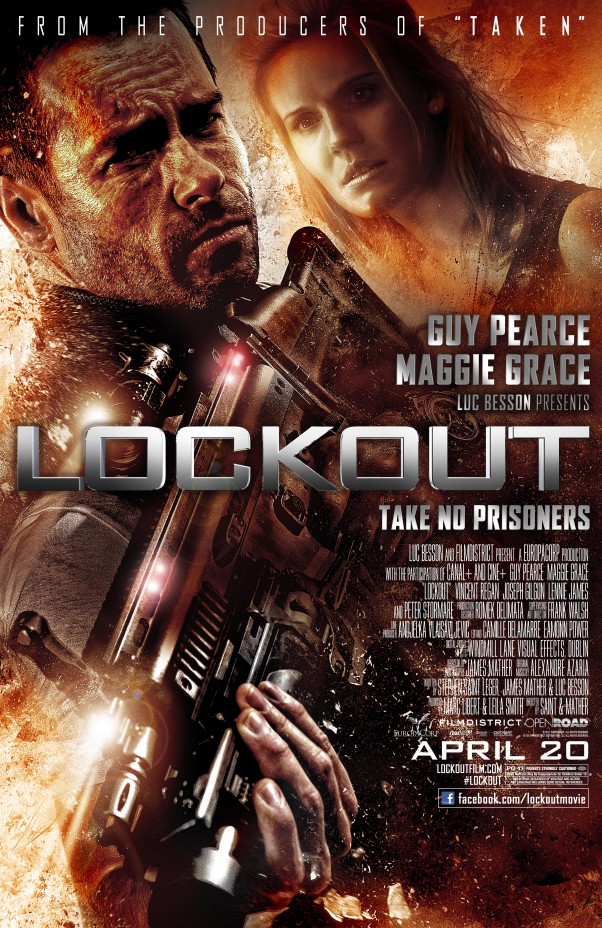 Lockout, starring Guy Pearce and Maggie Grace, is the story of a man wrongly convicted of conspiracy to commit espionage against the U.S. who is offered his freedom if he can rescue the president's daughter from an outer space prison taken over by violent inmates.
Due to the overwhelming demand for tickets to our last few screenings, this time we've made it a two night event. Screenings of Lockout are being held at the AMC Century City (10250 Santa Monica Boulevard Los Angeles, CA 90067) on March 30th and 31st, both at 9pm. 
Wanna snag tickets for this hot event? Register for TourDeFIT.com (it's free!) and follow us on facebook, then email WinstonPowell@TourDeFIT.com to get your special redemption code. It's our way of thanking you for making TourDeFIT.com the #1 way to reserve fitness and wellness classes and services in Southern California. 
But act fast! You don't want to find yourself LOCKED OUT of this killer screening!
-The TourDeFIT.com Team